Commercial Flooring for Home Builders and Construction Contractors
Partnering with Home Builders for Commercial Flooring
At Choices Flooring, we work with home builders to choose and install flooring for new homes as well as renovations. Home builders spend much of their time working on pre-designed homes or working on custom homes for their clients, putting them in a unique situation when it comes to finding the right flooring for a home. Here are some of the things that set us apart when it comes to working with home builders.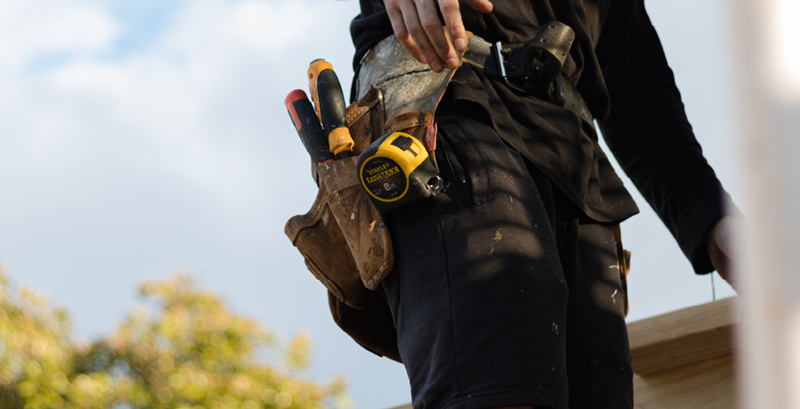 Building Professional Relationships
We often see the same home builders come by our store to pick up flooring or talk to one of our experts about their newest home build. We work closely with the home builders and renovation specialists that we partner with and work with them to ensure that the flooring for their build is just what they want. With all the moving parts that come along with being a home builder, we like to make things as easy as possible. Some custom-built homes may have unique design elements, which is why we encourage home builders to consult with us on their projects.
Durable and Trendy Products
Clients can be very specific about what they want in their home – and they have every right to be. We'll work with home builders along with their clients to find the perfect flooring for their home. Whether it's a brand new home or a renovation, we work with the client to find their vision. Our RoomView technology can be a great way to visualize new flooring in an already existing space. Sample flooring can be a great way to get an idea of how the floor might look and feel in a new home. Combine that with the advice from our flooring experts and project managers, and clients will be feeling confident about how their new space will look.
Mates Rates
We offer commercial rates for supply and installation at Choices Flooring. Since we work with local home builders and renovators on a regular basis, we offer them the best rates possible as well as letting them know about any sales or promotions we have going on. While many home builders may consider going to a standard retailer, working with a local flooring company can save money and time. We'll be able to assist you in finding the flooring that fits your needs and follows the latest trends – all while sticking to your budget.
Flexible and Quick Installation
Our flooring installers will get the job done quickly and correctly. Since we offer installation services, home builders won't have to search for another installer who may be more expensive or have rigid time constraints. Our installers can accurately estimate cost and time for the flooring you want installed, which will help you with scheduling other things that need to be done to the space. We know that time is of the essence when it comes to building a new home, and we don't want to slow you down.
Working with Choices Flooring
We enjoy working with home builders at Choices Flooring. If you're a home builder or renovator – or perhaps a client who wants to have a home built – we'd love to hear from you. We currently partner with many of the most popular home builders in Australia, including Bramwell Homes, Summit Homes, and Signature Homes.
Find out how we can help you with your next commercial project!