Commercial Flooring for Schools, Universities, Education Centres
Choosing Commercial Flooring for Educational Institutions
Finding the perfect flooring for your school or university can be a challenge. Depending on the age group that your school is for, your needs will be different. And when it comes to designing the perfect classroom, we know that budget matters. At Choices Flooring, we can help you choose the best commercial flooring for your learning centres. Our commercial flooring experts will help you find something that brings life into your classroom, while still being durable and cost effective.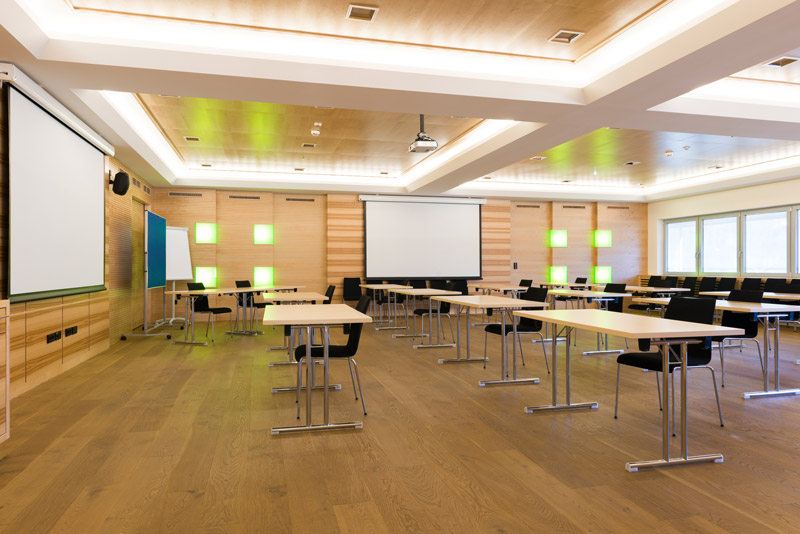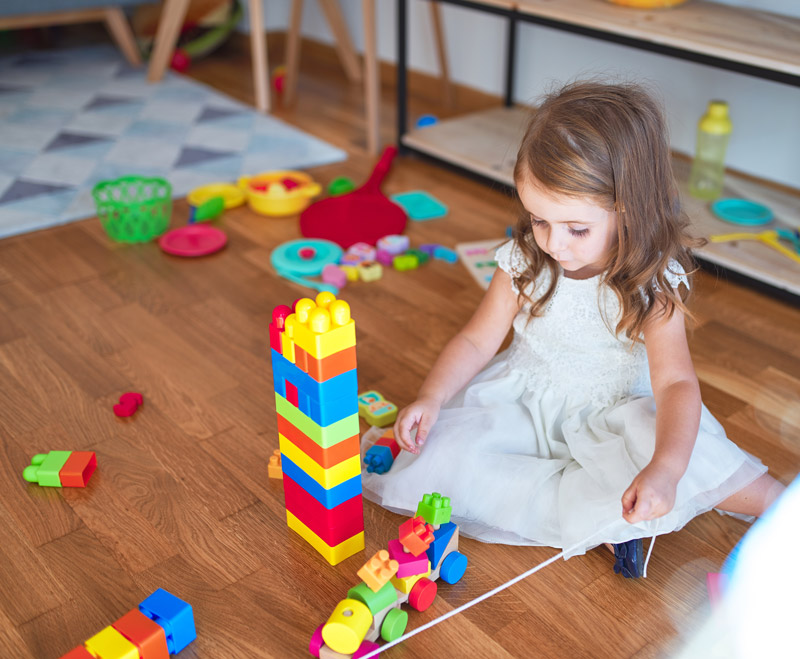 Kindergarten
Classrooms for younger children need to be multi-purpose. For example, a durable laminate or stain-proof carpet is a good choice for this type of classroom. A few panels of laminate flooring could be a good choice if there are sinks in the classroom, as it will be easy to clean up spills and messes.
Our family friendly laminate flooring is durable, easy to clean, and low-maintenance, making it great for a classroom. We also carry luxury vinyl tile for a traditional and timeless classroom look. Carpets and rugs are great for play areas where children will be sitting on the floor. At Choices Flooring, not only can we help you choose the best flooring for your commercial space, but we can help you pick out the perfect rug for your needs.
Schools
For a large school, you may need multiple types of flooring for different areas. For example, the lunchroom and indoor walkways might need slip-resistant tile.
Classrooms could be fitted with nylon carpet to soundproof the room while making it comfortable. We have a large selection of carpet, so you'll be able to choose something that suits both primary schools and secondary high schools. Whether you're remodeling your entire school building or just upgrading a few classrooms, we're here to help you through the process.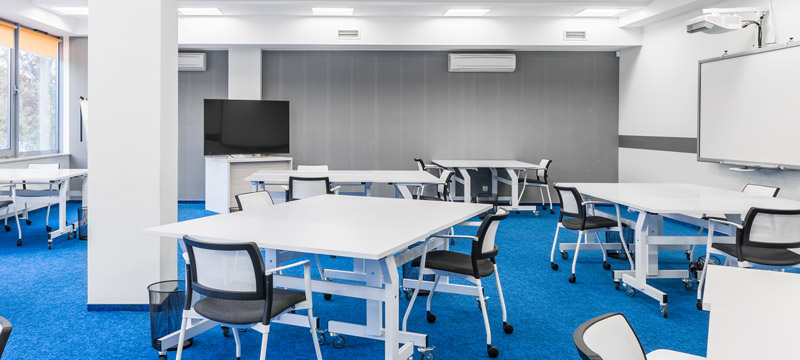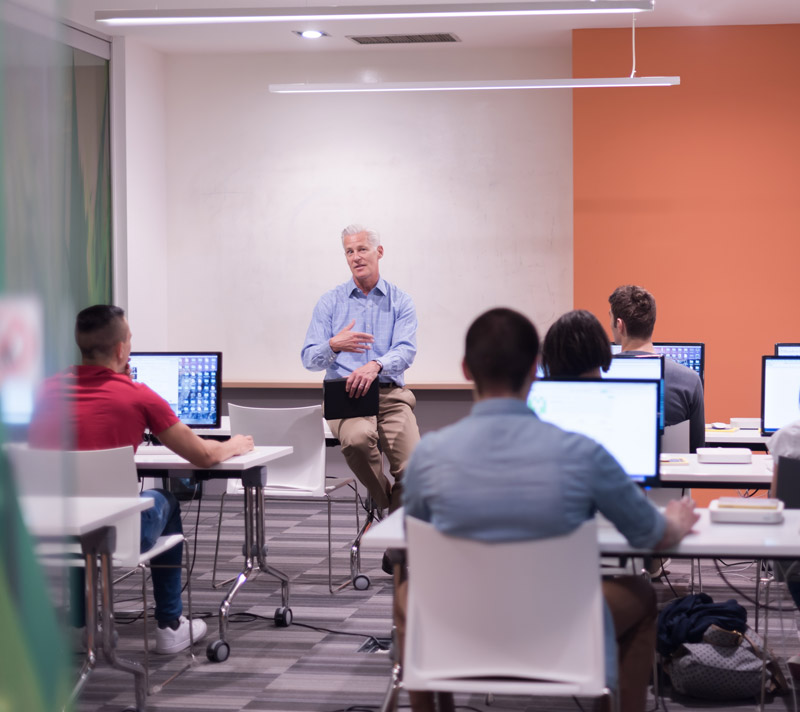 Universities
Whether you're a prestigious university or a small community college, Choices Flooring can help you with all your flooring needs. We know that for many universities and colleges, brand is important – and that brand should be reflected in the buildings, classrooms, and even student housing. At Choices Flooring, we offer a variety of commercial flooring colours and designs to make your vision come true.
When planning flooring for a large commercial project, there are a lot of things to coordinate and keep track of. Even though you may not be using the same flooring throughout the entire campus, you'll want to make sure that the colour palettes are put together. At Choices Flooring, our commercial flooring experts will help you create a cohesive look that fits your university's brand, all while looking great, being practical, and being cost effective.
Working with Choices Flooring
We'd love to help you with your commercial flooring project. Our commercial flooring experts can help you throughout the entire process, from your initial idea all the way to installation. Our experts will listen to your vision and help you make it reality. We'll help you plan your project from start to finish and work with your budget and timeline.
In addition to flooring, we can also help you decide what blinds and shutters will look best in your classroom.
Ready to work with Choices Flooring? Contact us at one of our 140+ locations across Australia and New Zealand. We look forward to working with you on your commercial flooring project!
Find out how we can help you with your next commercial project!