Commercial Flooring for Insurance Claims
At Choices Flooring, not only do we work with a number of commercial partners, but we also work with commercial insurance companies. When a disaster strikes, it's crucial that commercial businesses and retailers are able to re-open their business and get back to normal as smoothly and quickly as possible. Here's what we offer for insurance companies who work with Choices Flooring.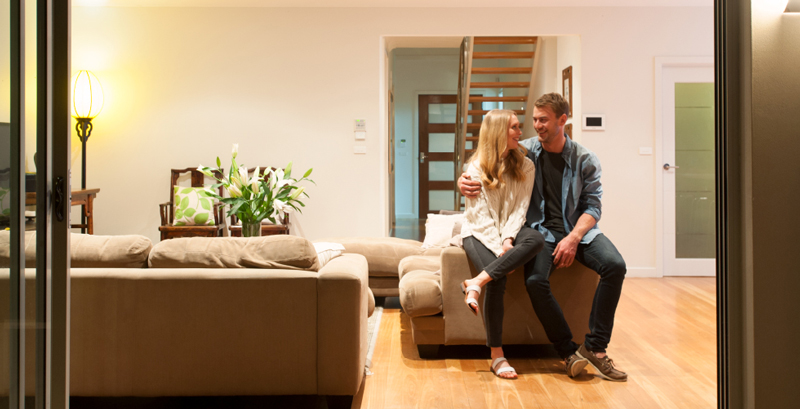 Preferred Supplier for Insurers
At Choices Flooring, we're a preferred supplier for insurers. When an insured customer's business gets damaged – due to a flood, fire, or other accident – the insurance company needs to know who they can count on to get a good rate and great service for replacement flooring. In fact, our Commercial Management Team processes over 9,000 claims per year and works with many of the biggest insurers in Australia. Overall, we replace around $10 million in flooring each year.
Large Selection of Products
At Choices Flooring, we have a large selection of products to choose from. So not only will you get the best product for the best price, but you'll be able to work with us along with the insured business to find flooring that best matches the flooring you're replacing. When it comes to commercial spaces, chances are the original designer had carefully planned out the details of the space. And when something happens that damages that space, it can sometimes be challenging to make that space feel right again. With hundreds of different options from laminate to tile to carpet, we have everything you need to replace one of the most important parts of a commercial building. And since we also carry blinds and shutters, we can act as a one-stop-shop for the basics of rebuilding a damaged space.
Quick Installation
When it comes to insurance, many customers want to be finished with the process as quickly as possible. Having a commercial space damaged can cause a loss of profit, especially if a business has to be closed for any amount of time – not to mention all the work it takes to actually rebuild. Choices Flooring works with quick and experienced installers who will lay your flooring just like it used to be. They'll remove old flooring, ensure the area is clean and ready to install. We're happy to give our customers estimated completion times so that they can get back into their space sooner.
Local Offices Make Communication Easy
We're proud to have over 140 Choices Flooring locations across Australasia. Since we're local, it's easy to work with us on projects or even just getting a question answered. We work with local builders and installers to ensure that your project is completed from start to finish. Large projects can be challenging, which is why we manage projects for our customers so that they can focus on other parts of the business. Our commercial managers are also flooring experts who can help you every step of the way.
Partner with Choices Flooring
We love partnering with insurers, as we know that getting high quality work when on a budget is crucial to businesses recovering from damage. And for commercial customers who already work with us, it's important to already be familiar with our products and services if the unfortunate happens. For more information, contact the Commercial Management Team today.
Find out how we can help you with your next commercial project!